Home
"Excellence Always to the Always Deserving"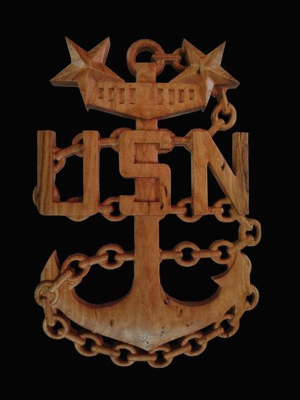 "Your Imagination is the Limit"


Specialized design for all types of displays, cases and furniture. Customized shadow boxes crafted for all military branches. On-site engraving and 3D graphic design. Shadow boxes can be constructed in the form of most Navy rating insignias, or wood replicas may be provided. Other custom designs developed upon request.

Esteemed Woodcrafts is owned and operated by retired Chief Petty Officer Jim Darlas. Having completed 26 years of military service, he developed a strong sense of pride and dedication to country. This is apparent in the quality of his craftsmanship. Enjoying a challenge, he personally handcrafts all products. Understanding service to country and the sacrifices of military personnel, he reflects these values and the experiences of his customers with every cut of the saw.